High Resolution-Secondary Ion Mass Spectrometer
High Resolution-Secondary Ion Mass SpectrometerLeading Research EquipmentHome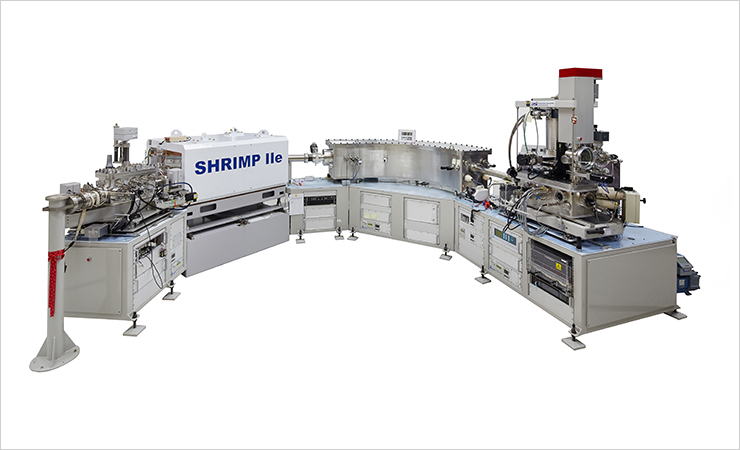 Equipment introduction
High Resolution-Secondary Ionization Mass Spectrometer (HR-SIMS, model : SHRIMPIIe/MC), which can measure the isotope ratio for microscopic areas of surface in solid materials, has been operated for researches on geotectonic age and surface analysis of trace isotope elements.
Characteristics of Equipment
KBSI SHRIMP is the first high resolution secondary ion mass spectometry in Korea
Maintain low detection limit (~1 ppm) with 10,000 mass resolution and 50 % transmission.
Multi-collection system with charge-mode electrometers can measure Pu isotopes simultaneously
Representative Research Case
Post-collisional carbonatite-hosted rare earth element mineralization in the Hongcheon area, central Gyeonggi massif
SHRIMP U-Th-Pb monazite results from carbonatite in the Hongcheon area demonstrates the occurrence of mantle derived alkaline igneous activities and associated REE mineralization following the North and South China collision Sr-Nd istope analysis revealed that the metasomatism in the lithospheric mantle source of the Hongcheon carbonatite must have occurred in the distant past.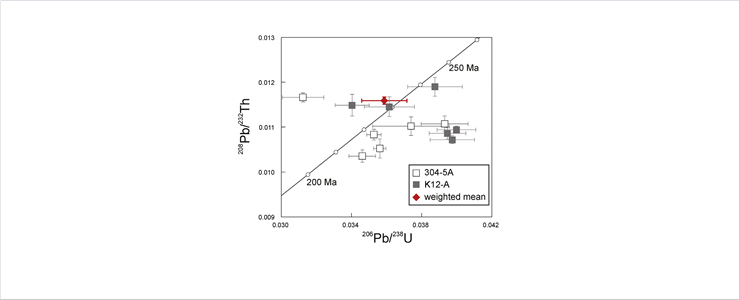 (a) Geological map of central Korean Peninsula (b) SHRIMP U-Th-Pb monazite results from carbonatite in the Hongcheon area