High resolution secondary Ion mass spectrometer
High resolution secondary Ion mass spectrometer < Leading Research Equipment < Home
High Resolution Secondary Ion Mass Spectrometer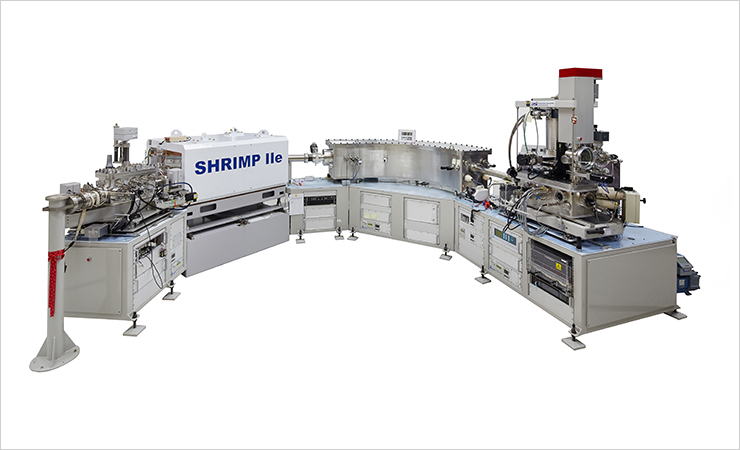 Equipment introduction
High Resolution Secondary Ion Mass Spectrometer (HR-SIMS) was developed and operated by the Ochang Headquarters since 2009 and it is applied for detailed analyses of heavy mineral's uranium-lead isotope solidarity measurement, rare earth resource element surface, and oxgen isotope.
Representative research achievements of the equipment application
Greenland Itzhak gneiss: crust formation and orogeny of the period 3.66-3.6 billion years ago
Investigated the origin of Itzhak gneiss located in southwest Greenland using a high resolution sensitive high-resolution ion microprobe (SHRIMP) zircon mineral solidarity measurement
American Journal of Science / IF=3. 600 / 2013
University of Wollongong, Australia: Allen Nutman / Australian National Univ.: Vickie Bennett / Korea Basic Science Institute (KBSI): Kiwook Lee
Performed outdoor investigation of a Greenland early Archaeozoic Era as an application enhancement project (2011-2012)

Investigated Greenland's orogeny of the period 3.65 billion years prior to the present, specifically SHRIMP zircon solidarity measurement result of granulite formed in high-pressure environment. This orogeny is known as the oldest.
Investigation on a post late-Proterozoic the Korean Peninsula tectonic evolutionary process using hyper-detailed solidarity measurement
Discovered the chronological events of sedimentation in the eastern part of Kwangwon province 2.02~1.99 billion years prior to the present, grand magma activity since 1.99 billion years ago, and metamorphism and granite interpretation for approximately 1.84 billion years ago using hyper-decomposition secondary ion mass spectrometer (SHRIMP) detailed solidarity measurement
Gondwana Research / IF=6. 659 / 2012
Pukyong National Univ.: Kyeheon Park, Yongsun Song / Korea Basic Science Institute (KBSI): Namhoon Kim, Changsik Jeong, Jeongmin Kim
Performed outdoor investigations of Greenland's early Archaeozoic era region as an application enhancement project (2011-2012)

Measured the solidarity of migmatite's SHRIMP zircon