Representative Research Publications
A solvet-free scale-up doping technique of graphene for supercapacitor application 2022 > Representative Research Publications > Research Results Home
A solvet-free scale-up doping technique of graphene for supercapacitor application
Chemical Engineering Journal / January 2022
Cha Ham Cho Rom, Yelyn Sim, Subramani Surendran(First author), Joonhee Moon, Heechae Choi, Uk Sim(Corresponding author)
Research Summary
We firstly introduced a simple method for large-scale preparation of fluorine-doped graphene oxide (FGO) by plasma treatment at ambient pressure and the use of FGO electrodes in the supercapacitor showed improved energy density, power density, and long-term stability.

In this study, The FGOs were well-fabricated by the plasma treatment method which could produce FGO on a large–scale of up to ~9 kg/h. The introduced fluorine atom in prepared FGO was demonstrated as the C–F semi-ionic bonding which enables fast electrochemical charge transfer and provides large active sites for oxidation and reduction during supercapacitor operation. As a result, the symmetric supercapacitor using FGO electrodes showed superior energy storage performance. Moreover, the computational calculation results proved that the redox mechanism of C-F semi-ionic bonding is proper for improving the performance of the supercapacitor.
Expected Outcomes
This study demonstrates a facile, mass productive, and cost-effective technique to fabricate fluorine-modified carbon nanomaterials, which can enhance the viability of supercapacitor for the next generation of energy storage systems.
Related Figures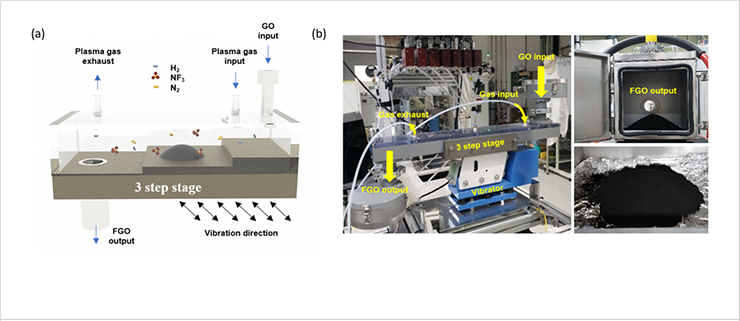 [Figure 1] (a) Schematic illustration of the fluorine-doped graphene oxide fabrication process. (b) Photograph of the atmospheric pressure plasma system and the treated FGO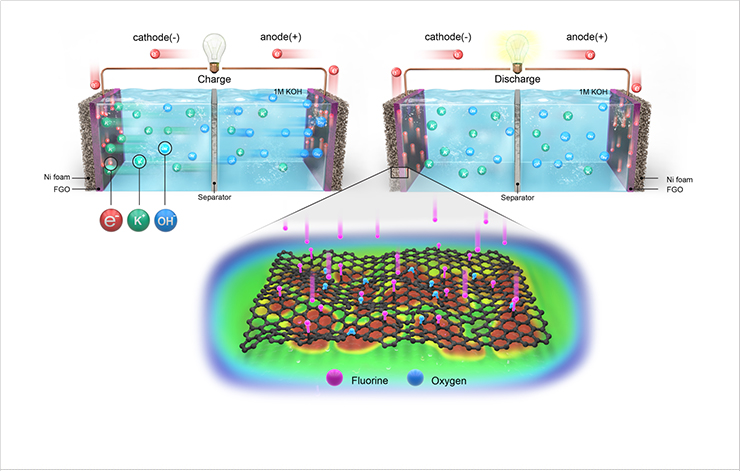 [Figure 2] Schematic illustration of FGO‖FGO symmetric hybrid supercapacitor and its charge/discharge mechanism