Representative Research Publications
Drug repositioning to a novel thrombocytopenia therapeutic target, BLVRB 2022 > Representative Research Publications > Research Results Home
Drug repositioning to a novel thrombocytopenia therapeutic target, BLVRB
Journal of Medicinal Chemistry / February 2022
Myeongkyu Kim, Jung-Hye Ha(First author), Kyoung-Seok Ryu, Christian Griesinger, Donghan Lee(Corresponding author)
Research Summary
Biliverdin IXβ reductase B (BLVRB) has recently been proposed as a novel therapeutic target for thrombocytopenia through its reactive oxygen species (ROS)-associated mechanism. We repurposed drugs as new inhibitors of BLVRB and identified 20 compounds out of 1496 compounds from the FDA-approved drug library based on IC50 (<5 μM). For 20 compounds, their binding sites to the active site of BLVRB were clearly mapped by using the NMR experiment. The detailed thermodynamic parameters (ΔH, KD, and ΔS) and 3-dimensional complex structures of eight water-soluble compounds were also determined with isothermal titration calorimetry and X-ray crystallography. The studies of molecular dynamic simulations based on their complex crystal structures identified the key interactions specifying the recognition of drug molecules by BLVRB.
Expected Outcomes
Our results will contribute to further in-depth studies on BLVRB effects on ROS accumulation and megakaryocyte differentiation, and ultimately treatments of platelet disorders.
Related Figures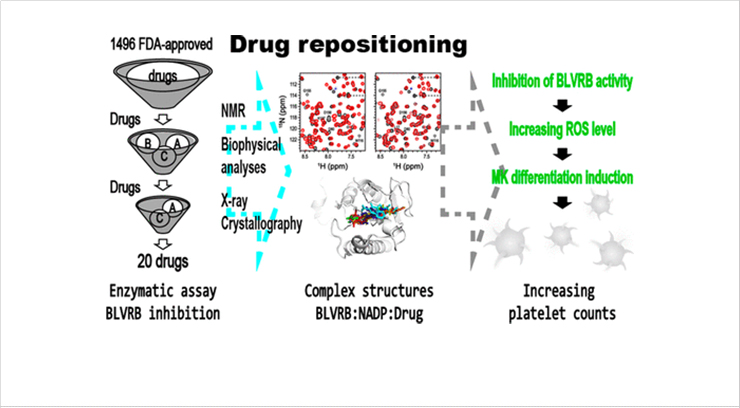 [Figure 1] Development of BLVRB inhibitor through drug repositioning for the treatment of thrombocytopenia.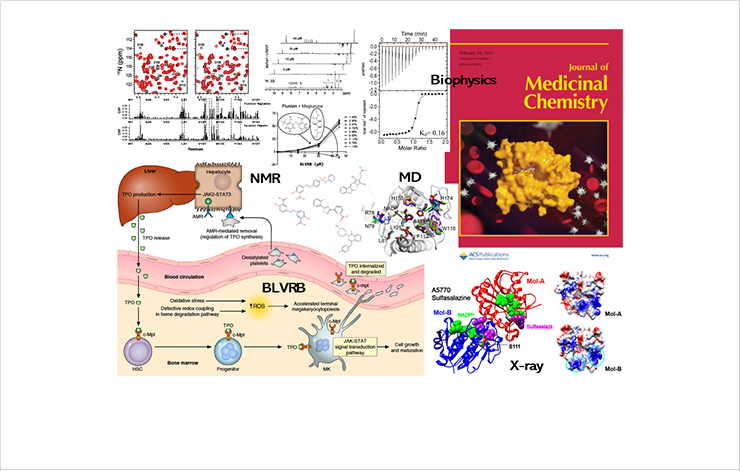 [Figure 2] Development of BLVRB inhibitors that increase the platelet production dependent on ROS signal. Integrated analysis to study the mode of action (MOA) of BLVRB-drug interaction (NMR/Biophysics/X-ray/MD)