Representative Research Publications
Stable isotope mapping for spring water and multi-level groundwater well 2022 > Representative Research Publications > Research Results Home
Stable isotope mapping for spring water and multi-level groundwater well
Science of the Total Environment / March 2022
Youn-Young Jung(First author), Kwang-Sik Lee(Corresponding author)
Research Summary
This study presents the spatial distributions of stable isotopes for groundwater according to well depth and spring water across South Korea.
Based on correlation between spatial factors and the distribution map, we determined major factors affecting spatial distribution of isotopes in groundwater and its mechanism.
In this study, contribution of mountain block recharge was evaluated by a direct comparison of δ18O differences between spring water and multi-level groundwater well.
Expected Outcomes
The results of this study are expected to be used as basic data for evaluating regional groundwater systems, and to provide estimates for data-poor regions to help identify the relationship between groundwater and other hydrological factors.
Related Figures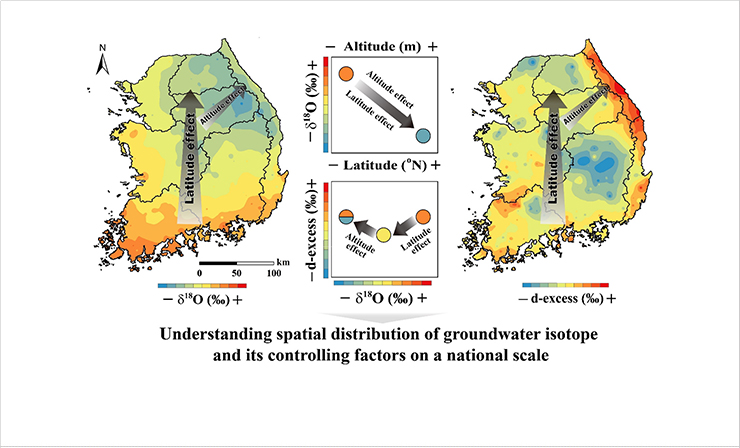 [Figure 1] Interpolated maps of δ18O and d-excess in groundwater and major factors affecting their spatial distribution
[Figure 2] Spatial distributions of δ18O differences between spring water and multi-level groundwater